Coven Life®
Amethyst is one of the most powerful stones working with the Violet Flame of transmutation. As a rule all stones and crystals with violet colour carry the energies of the Violet Flame that transmutes the shadowy energies into light and beneficial energies. The article below is about stones that carry these transmuting powers. I am sharing it with you with thanks to :
https://www.healing-crystals-for-you.com/violet-flame.html
Healing With Violet Flame Stones
Amethyst and other stones associated with this energetically potent method of healing, are some of the most common stones used by healers.
Healing with these stones is so powerful that it and other violet ray stones are very popular with both alchemical and crystal healers.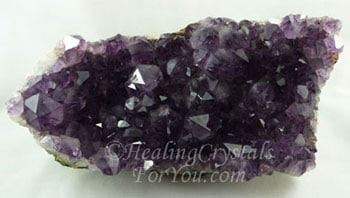 Amethyst Crystal Cluster
They are the most strongly associated with this energy, as Amethyst Crystals are the foremost stones of the violet flame.
The very essence of the Amethyst stones will heal on many levels, both within…
View original post 77 more words