Coven Life®
This powerful green stone carries the vibrations of Love and the Blessings of the Goddess. It is strongly connected with Nature and growth and has a connection with fairy realms and magic.
Here is more about this enchanting stone I share with you thanks to
https://www.healing-crystals-for-you.com/emerald-stones.html
Emerald Stones…
Emit the Green Ray Of Nature Itself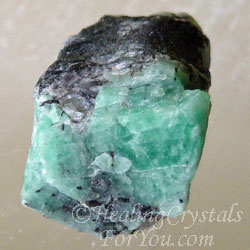 Natural Emerald Stone
Emerald stones are one of the most valued stones, as from within them emerges the purest form of green ray energy.
This heart chakra based energy makes them known as a stone of successful and abundant love.
By helping you to let go of negativity, natural Emerald crystals will create positive actions and outcomes, and give you the strength to overcome any problems in your life.
Within all of nature, in the plants and the grass and the trees you can see this clear green color, and the energy of the green…
View original post 596 more words