Life is too short to drink bad wine
Tour Saint-Jacques Paris – I find this tower fascinating and this picture I took shows how distinctive its silhouette is on the Paris skyline.
The Tour Saint-Jacques is all that remains of the medieval church Saint-Jacques-de-la-Boucherie which was tragically demolished during the French Revolution for its building materials. It now stands in a small garden and its top can be glimpsed from many parts of Paris. It was constructed between 1509 and 1523 and is a spectacular example of the flamboyant Gothic style. It marked the start of the the pilgrimage to Santiago de Compostela along the Tours route. On the top of the tower the sculptures represent the four evangelists (the lion, bull, eagle and man), appear on the corners.
Blaise Pascal is also commemorated there as he used the height of the tower to conduct experiments into barometric pressure.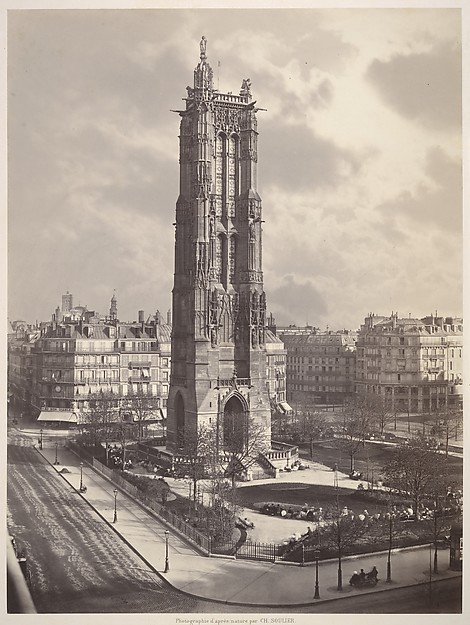 This photograph from the Metropolitain Museum was taken in the 1860s…
View original post 19 more words